Interface Monthly Update – #12
Are you reading this on Interface?
Highlights 🚀
It's been a year since publishing our first monthly update! 12 months in, you can now read this directly on Interface since we just released full Mirror integration. Celebrate this milestone with us by minting the $READ NFT below 📚
Teamed up with DegenScore: now all Beacon holders can easily discover their fellow degens. They also get 420 points to access Interface;

Added several essential features on Android, including address labels, search by address/ENS, social graphs (Lens, Farcaster, FWB and DegenScore) and updated token balance overview within user profiles;

Participated in Backdrop Demo Friday;

Hosted our first ever offline event in Lisbon. Thank you everyone who joined!
Features 🦄
Mirror integration: you can now discover and read articles directly on Interface! In addition to seeing the content written by the users you follow, we've also decided to experiment a bit and introduced the "For You" section. Here, you'll find articles collected by the people you follow or published by authors you've previously collected from. You can also see the "Trending" articles, as well as those that have been frequently collected by Interface users ("Popular on Interface"). To access all your created and collected articles, simply head to the "Collectibles" tab in your profile.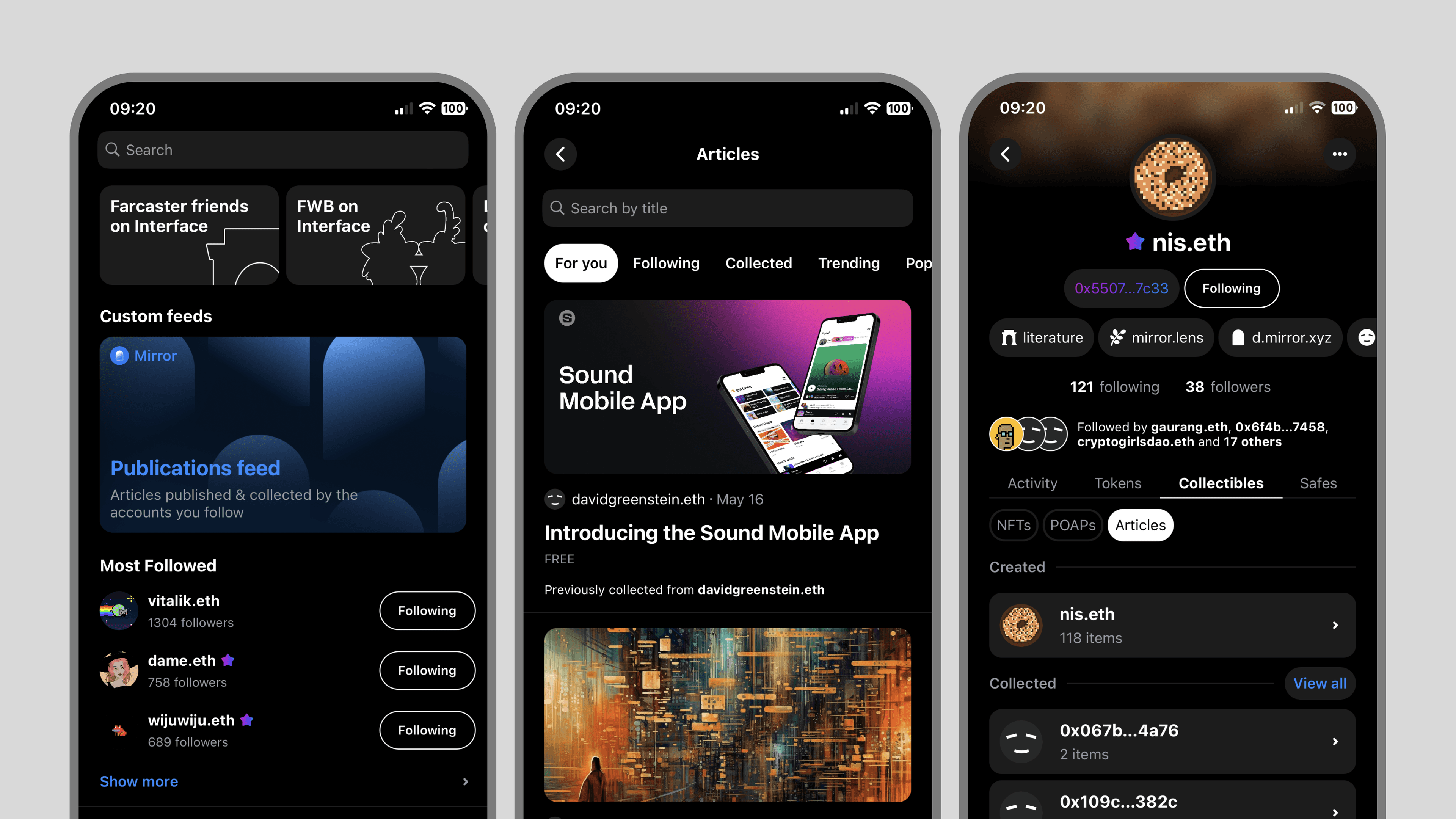 If an article is collectable, you can see collectors among the users you follow, as well as a list of all collectors.
DegenScore integration: if you are a DegenScore Beacon holder, you can now see your fellow degens & their scores on Interface.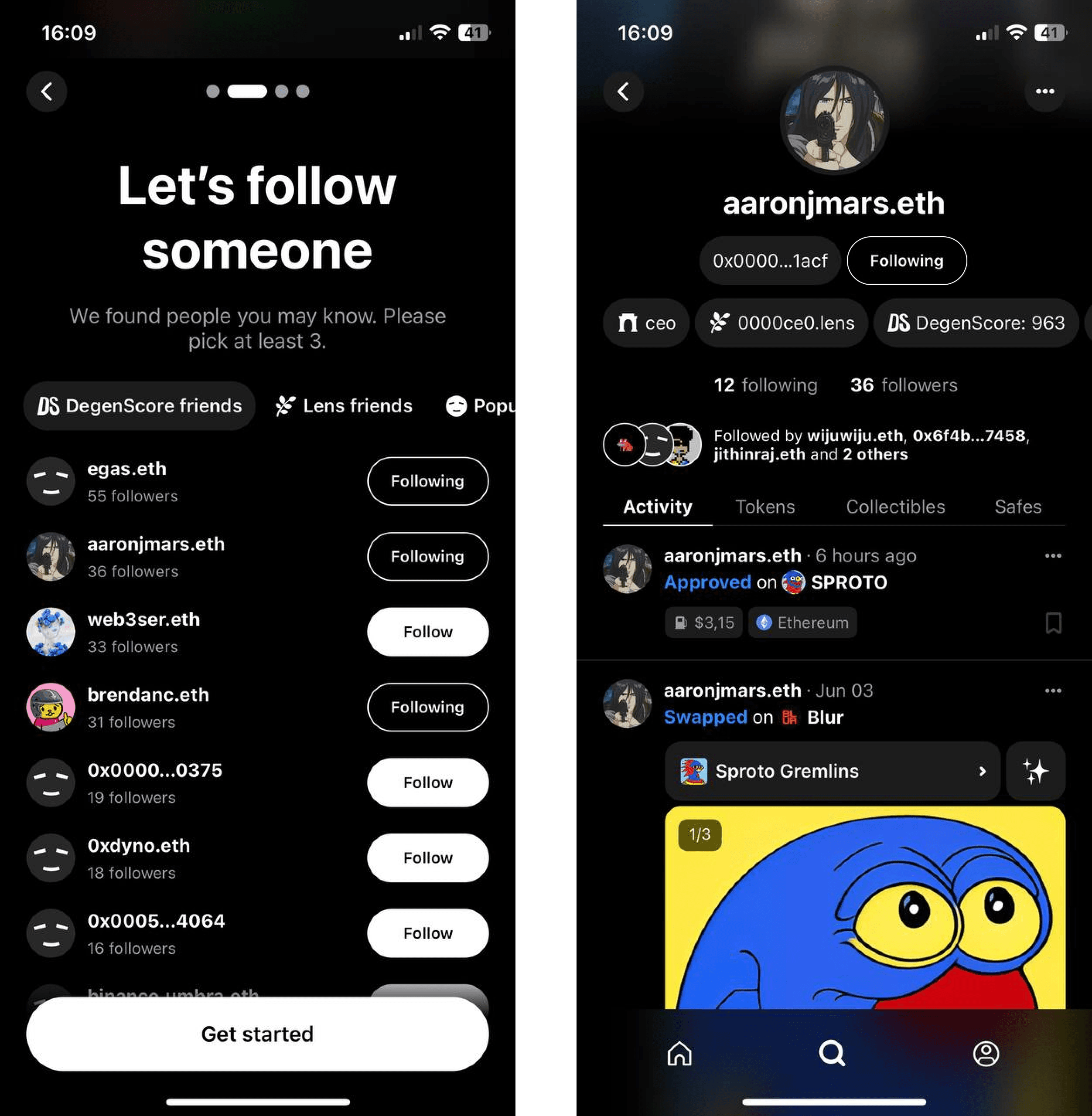 Traction 👣
Interface users 1725 → 1922 +11.4%

MAU 1122 (corrected) → 1264 +12.7%

Total connections 28 107 → 32 999 +21.3%

Twitter followers 4809 → 4926 +2.4%

Mirror subscribers 586 → 611 +4.3%
Asks 🫡
If you enjoy using the app, we'd really appreciate it if you could spare a moment to leave us a review on the App Store. Your feedback means the world to us and helps others discover our app. Thanks a bunch! 💕

In case you have any feature requests, please do share them with us here.
---
Love 🌞
Interface Labs