gm, frens!
Our current focus is to improve & prepare underlying infrastructure to support tens & hundreds of thousands active users. By onboarding linearly solely through organic growth we have an ability to constantly iterate, fine-tune, experiment, decode and iterate again to deliver the best possible experience. Hence we would like to sincerely thank all our early adopters 💕
Highlights 🚀
sunnndayyy.eth has joined as community gardener contributor
We talked with czar.eth (prev nnnnicholas.eth) at Web3 Galaxy Brain podcast, where we've shined a bit on interface future
We got featured by @thedapplist as a project of the week, gave AMA, participated in various talks and events
Features 🦄
Profile settings, along with various notifications controls (soon to be extended with category based filters) to help manage potential noise
Mutual followers overview
Improved onboarding & wallet support
MARI – soon to be open sourced super performant golang package that can detect all sorts of contract types in nanoseconds
12x speed improvement for the current decoder, 25x improvement in feed & activity load times
Gnosis Safes module to see wallets' safes together with aditional info, including safes' signers, balances and details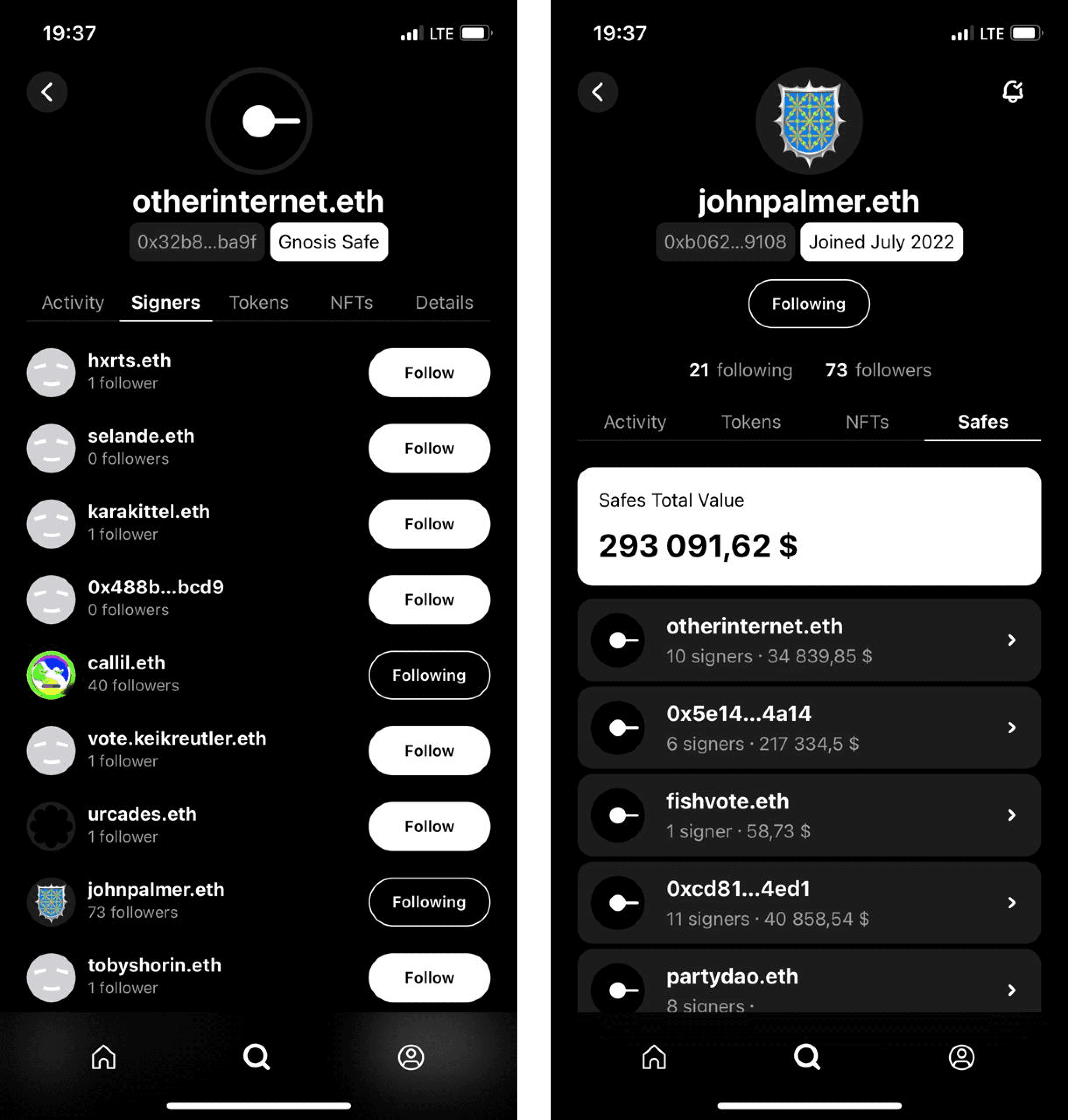 Traction 🕳
Interface users 188 → 404 +115%
Early access applications 635 → 2596 +309%
Total connections 2817 → 6018 +114% (~15 per user)
Twitter followers 1357 → 2065 +52%
Discord members 234 → 562 +140% (385 of which have connected with wallets, and moved us to top 60 communities on guild.xyz)
What's next?
Fully fledging indexing and all the dope features that it will bring along
More user research (we want to know you better, really)
Decode, decode, decode
Social graph based suggestions
Community events (we want you to know us better, too)
Mint, snapshot will be taken on 07.08.22
Come by our discord, follow us on twitter & interfacelabs.eth on Interface.
If you want early access, just submit the form and we will reach out to you asap (make sure your DMs are open).
Love
Interface Labs team ;)
P.S this publications got 404 editions available to be minted to commemorate our first 404 users. You can also find previous publication here.