Interface Monthly Update – #16
The new cryptomedia experience is out. Happy exploration (and minting) for those onchain.
Highlights 🚀
We launched a new media exploration experience, and we think it's fire;

Our acceleration program at Seed Club concluded with Demo Day, aka The Event. It was inspirational, it was wild, it was epic. If you were not able to attend, the recording should be available soon. In the meantime, you can listen to and collect the episode of Building at the Edges podcast featuring the entire SC06 cohort on Pods.
Features 🦄
Cryptomedia experience: We're launching a fresh approach to discovering onchain media, beginning with the Zora protocol.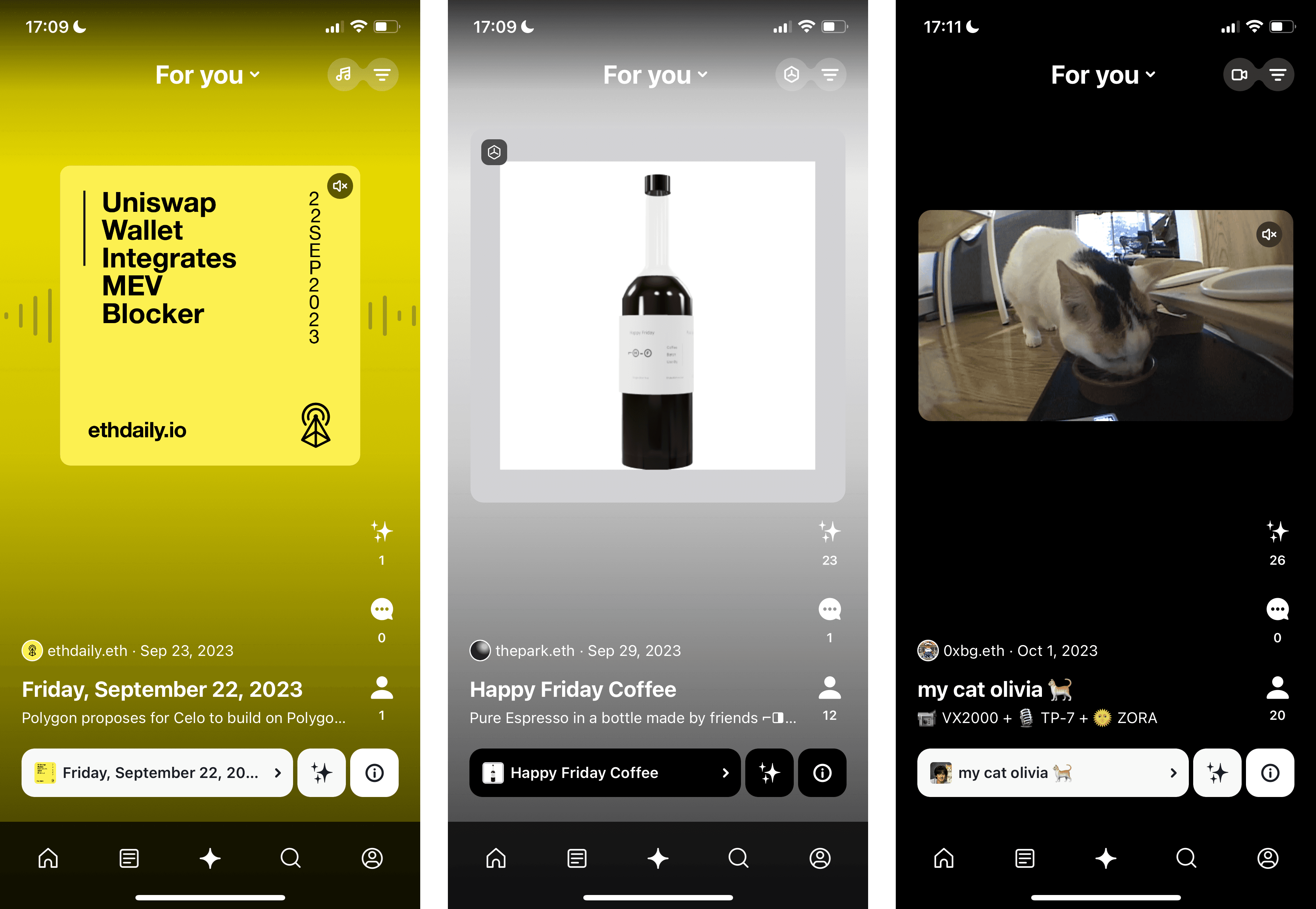 Whether you're already following onchain creators, or are new to the space – we'll make sure to deliver the most relevant content to your feed. Each asset is displayed according to its media type: be it a song, a podcast, a 3D model, a PDF or an archive, you get to explore each and every one of them the way it was intended by the creator. Moreover, if they customise the collection page, you'll see the action buttons and the background change colour accordingly.
We provide all the additional context you might need, including an overview of everyone holding the piece and onchain comments specific to that collection. You can easily navigate to the creator's page to see what else they've created, what they've been collecting, and whether any of your friends already follow them.
The new exploration experience is available now on both iOS and Android, with extended improvements for both platforms coming early next week.
We celebrate this launch with a commemorative Interface Zorb.
Traction 👣
Interface users 2686 → 2839 +5.7%

MAU 1515 → 1616 +6.7%

Total connections 51 015 → 55 741 +9.3%

Twitter followers 5769 → 5856 +1%

Mirror subscribers 654 → 667 +2%
Asks 🫡
We have just released the cryptomedia experience and we would love to know what you think! Do you find it useful? Is there anything you'd want to see different? Please feel free to share your thoughts with us on X, Farcaster or via connect@interface.social.
---
Come by our Discord, follow us on X, Farcaster & interfacelabs.eth on Interface

Get the app at interface.social

You can also read our previous monthly updates → #1, #2, #3, #4 , #5, #6, #7, #8, #9, #10, #11, #12, #13, #14, #15

There are 2839 editions available for claim – one per user.
Love 🧭
Interface Labs