Interface Monthly Update – #15
Feature parity on both platforms, XMTP integration, ENS links, Creations tab and more in our latest monthly update.
Highlights 🚀
Reached parity in terms of major features on both platforms with the recent introduction of the articles tab on Android;

XMTP integration through Converse App and Coinbase Wallet;

iOS – enhanced search tab (highlighted UFO podcast episodes & improved search bar experience), "Creations" tab in profiles, ENS social links, messenger, sorting, and other UI improvements;

Android – full Mirror integration, messenger, and other UI improvements.
Features 🦄
Messenger: you can now message any wallet that is using XMTP via Converse App or Coinbase Wallet (if you're connected to Interface with Coinbase Wallet).
UFO highlights: we're partnering with UFO to further explore use cases for creators and onchain media, while also introduce new features to the app. We started off by showcasing all their episodes in the search tab, where you can listen to them directly on Interface. Additionally, we fetch all guests that have attended the podcast, so you can easily find their onchain accounts during onboarding or within UFO collection → guests.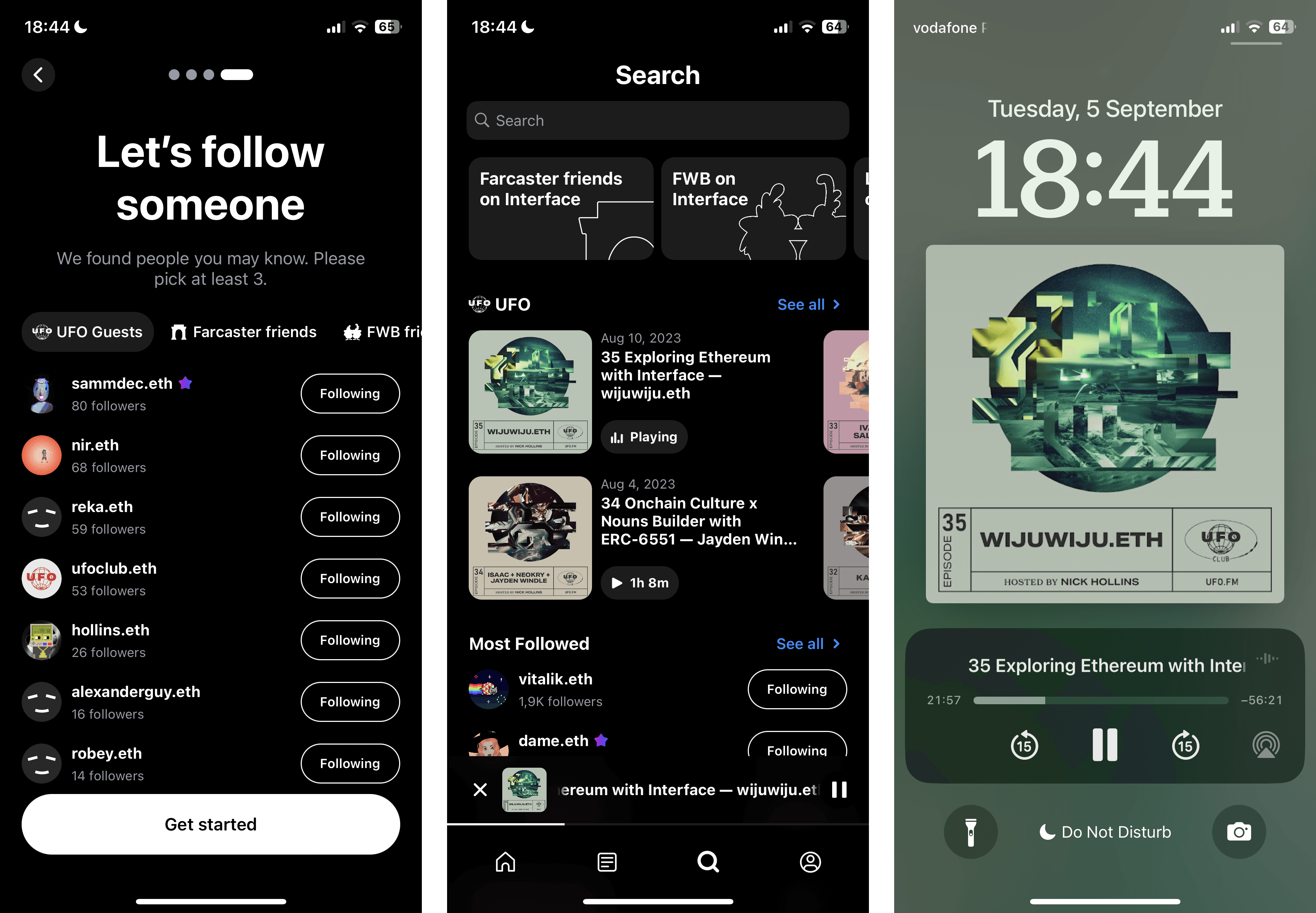 ENS integration updates: see social links and descriptions.
Creations tab: you can now see NFTs and articles created by users in User Profile → Creations. We'll be adding more details and functionality there soon.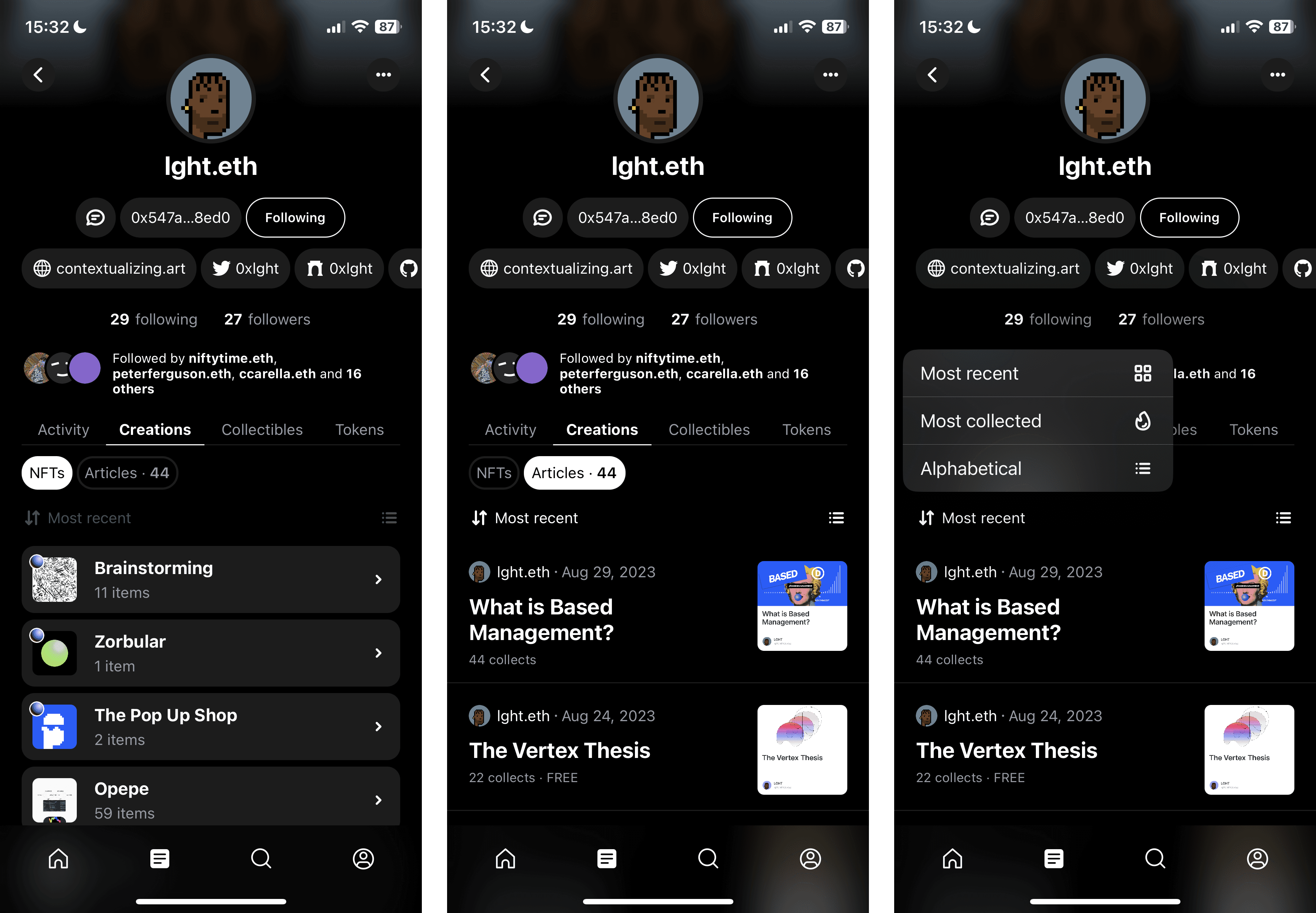 Traction 👣
Interface users 2491 → 2686 +7.8%

MAU 1985 → 1515 -23.7% (August…)

Total connections 45 356 → 51 015 +12.5%

Twitter followers 5619 → 5796 +3.2%

Mirror subscribers 647 → 654 +1%
Asks 🫡
Join us at the Seed Club Event on September 28! We'll be presenting a big update we've been working on these past few weeks. You need to RSVP to attend.
---
Come by our discord, follow us on twitter & interfacelabs.eth on Interface

Get the app at interface.social

You can also read our previous monthly updates → #1, #2, #3, #4 , #5, #6, #7, #8, #9, #10, #11, #12, #13, #14

There are 2686 editions available for claim – one per user.
Love 🍁
Interface Labs