Interface Monthly Update #7
Surpassing 1000 verified members, Sub #1, Lens & POAP integrations, common NFT holders and much more in our latest monthly update. 1054 editions are available to be minted.
Highlights 🚀
Surpassed 1000 verified members 🚀

Dropped Sub #1 – a subscription based mint, where anyone who had subscribed to our blog could have minted a free NFT. We assume many of you are reading this now because of this pretty cool new mechanic by Mirror :)

Introduced "serial reader" – a new discord role for hardcore readers and supporters of Interface, who have collected all the monthly updates.

n0madz wrote an awesome piece on us.

https://mirror.xyz/n0madz.eth/rMY0nOI_SSfRST_gZNGQShdMw5EJ-uAKQwSb0caCAYc

Got featured in Coinbase Ventures web3 social stack report.
Features 🦄
Integrated Lens 🌿 We now support social graph and have allowlisted all .lens profiles. Identity for the wallets got further infused with an additional web3 platform presence.

Added common holders for the NFT collections and POAPs. Based on people you follow, you can now easily see who else owns this particular asset.

Significantly improved token balances and added 2 new chains: Gnosis and Polygon.

Integrated POAP – a nice way to discover and reconnect with people you've met IRL events or chilled with in the same discord channels during a community call. Another big step towards humanising the web3 experience.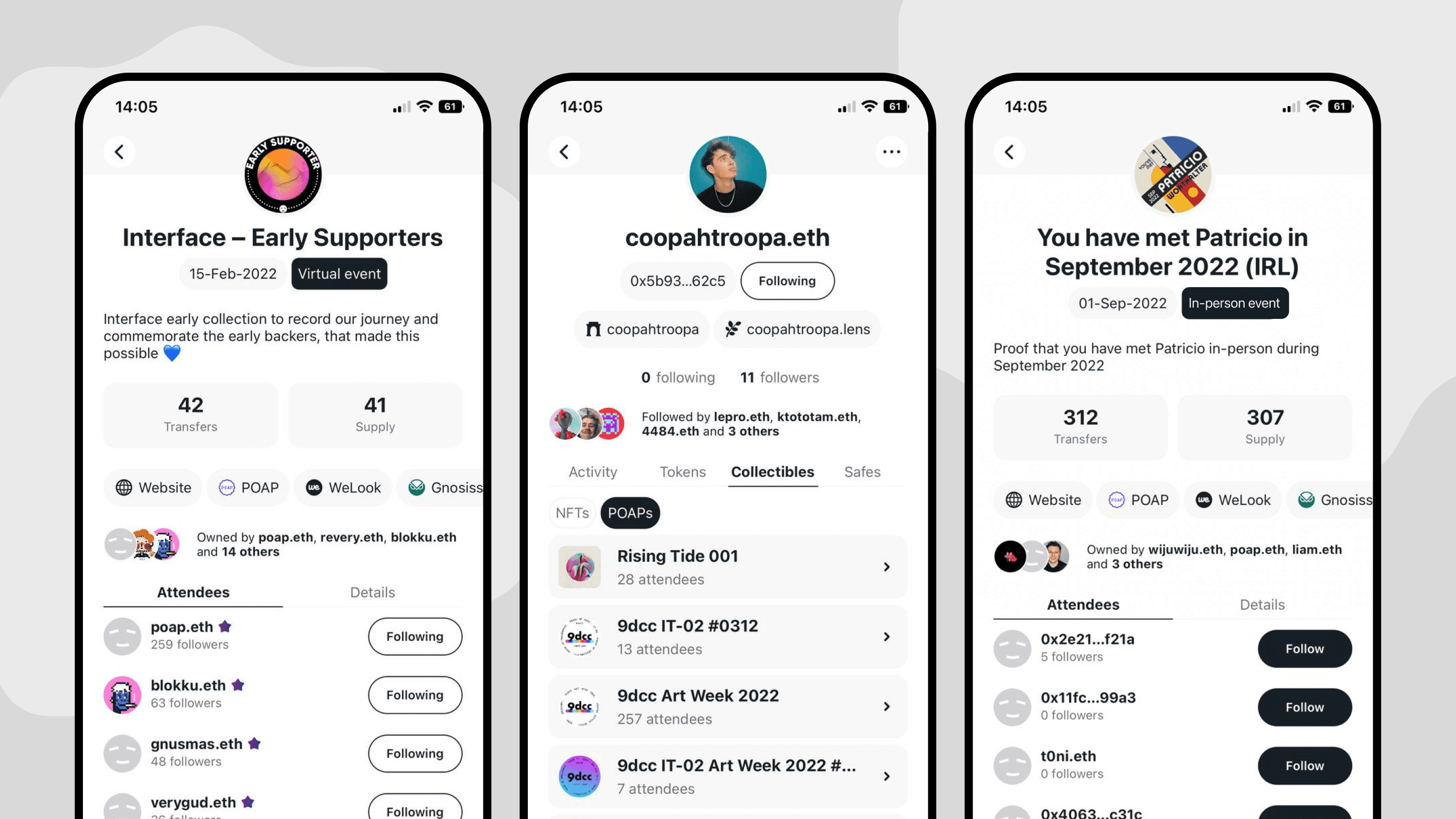 Traction 🕳️
Interface users 863 → 1054 +22%

MAU 639 → 762 +19%

Minted Particles 126 → 128 +1.5% ✨

Total connections 11 752 → 14 720 +25% (~14 per user)

Twitter followers 4067 → 4179 +2.75%

Discord members 1480 → 1350 -8.8%

Guild members 1400 → 1455 +3.9% (? lol)

Labelled methods 757 → 1022 +35%
Asks 🫡
Have an awesome 2023 🎉 and don't miss the annual update 😉
---
To get the app, just go to join.interface.social

There are 1054 editions available for claim, one per each user on the platform.
Love 💞
Interface Labs